ABOUT
The theme of "MIKU LAND" is "somewhere near, in the near future".
You can experience an official Hatsune Miku amusement park in VR and AR.
Using VR/AR apps, you can visit MIKU LAND to experience the opening and ending ceremonies,
enjoy communicating with other users and purchase MIKU LAND original merchandise.
"MIKU LAND β Snow World 2021" special website opens February 2021
Hatsune Miku is music software developed by Crypton Future Media, INC., which enables anyone to create a singing voice by entering lyrics and melodies. As a massive number of users created music using the software and posted their works on the Internet, Hatsune Miku quickly evolved into a cultural phenomenon. Ever since, Hatsune Miku has gained much attention as a character, involved in many fields such as merchandising and live performance as a virtual singer. Now her popularity continues to spread across the globe.
※Kagamine Rin, Kagamine Len, Megurine Luka, MEIKO, and KAITO are also virtual singers developed by Crypton Future Media, INC.
MAP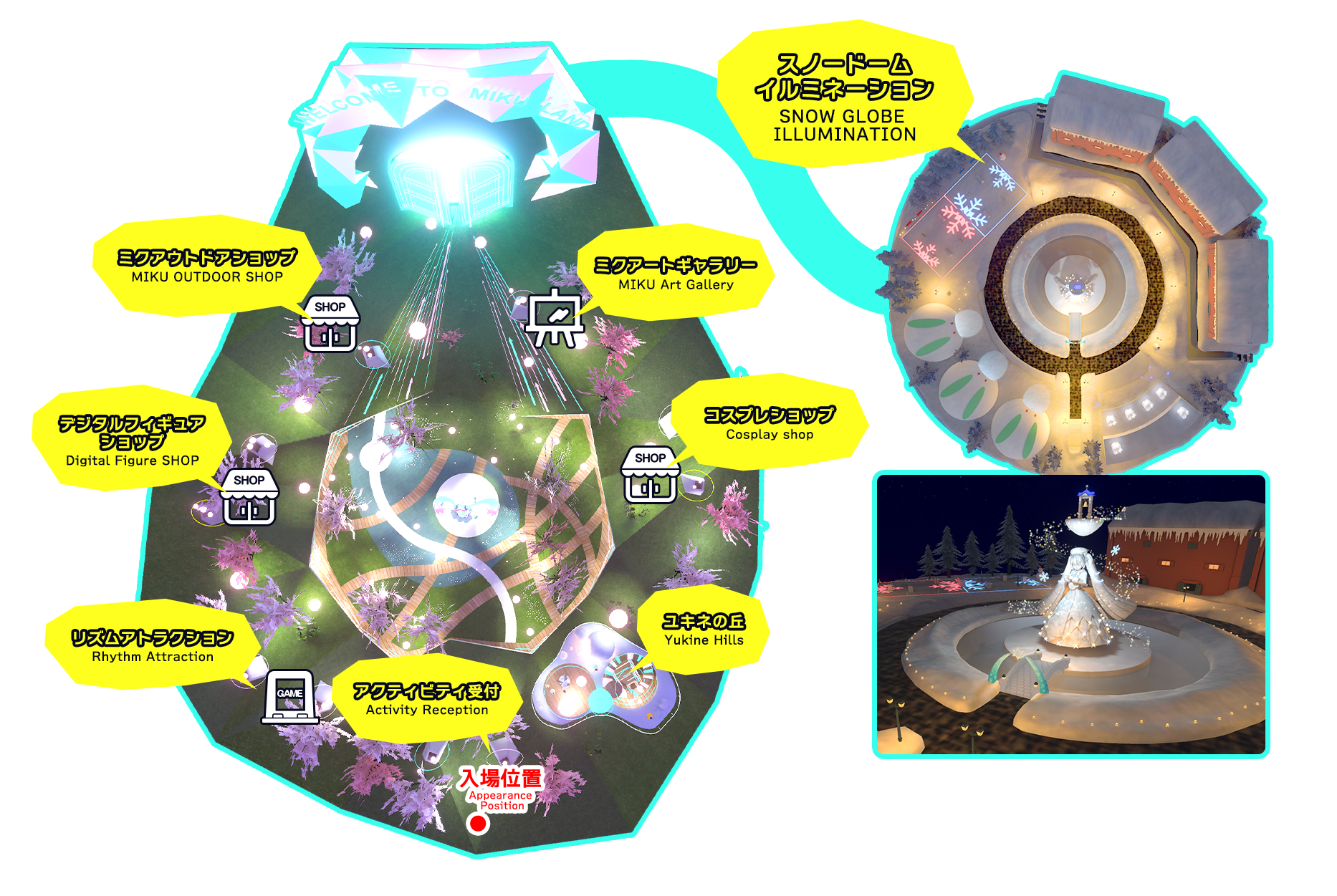 ENTER
Enter "MIKU LAND" and have fun!
Enjoy with VirtualCast!

VirtualCast is a service that allows anyone to easily perform live communication by transforming into a virtual character in the VR space.

*VirtualCast requires a compatible PC and VR device.
* If any problems such as display issues occur, restart the application.

How to get started with VirtualCast

STEP2

Launch SteamVR

Launch from the icon in the upper right corner of Steam

STEP3

Start VirtualCast

Virtual Cast from the library Select and press play.
BROADCAST
During the event period, we will be showing the inside of the park!
You can enjoy "MIKU LAND" on video sites.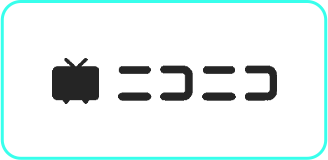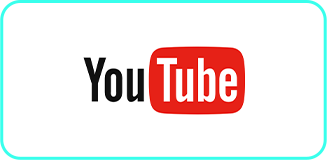 Where did you come from?
Select Map to keep a record of where you are coming from.
CREDITS
Host

©VirtualCast, Inc. / Gugenka Inc.

Cooperation

©Crypton Future Media, INC.